Academic year 2019-2020
September 12, 2019 - International medical admission test (IMAT) one long-cycle degree programme in Medicine and Surgery
 
For candidates distribution and locations of admission test for Medicine and Surgery in english language international medical admission test (IMAT), visit page:
To get started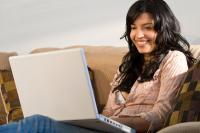 matriculation: first enrolment at University
enrolment: signing up for the admission tests to courses with a national and local restricted number of places, enrolment for the years following the first one for each first cycle degree course, enrolment for second cycle degree courses, second qualifications, master courses, specialization courses and schools, educational courses and vocational training and single courses
Handbook for students
Information on matriculations, enrolments, changes, transfers and study plan.
Requirements for matriculating and enrolling
The degree courses vary on the basis of the minimum qualification required for enrolment:
in order to enrol on a undergraduate degree course or on a 5-year or 6-year postgraduate degree course, it is necessary to have a high school diploma (also four-year high schools) or a foreign high school diploma recognised as valid
in order to enrol on a postgraduate degree course, it is necessary to have a undergraduate degree diploma or a foreign diploma recognised as valid, and specific curricular requirements.
International students
If you are an international student holding a foreign qualification/degree and you wish to apply for an undergraduate, postgraduate, 5-year or 6-year degree program at the University of Turin, follow the step-by-step application procedure for international students.
This page has been visited 14 108 times in the last year. Source: Google Analytics.