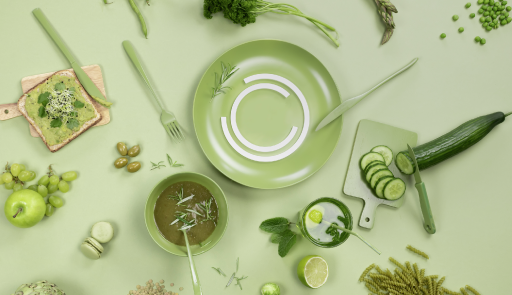 The European Institute of Innovation and Technology (EIT) brings together leading higher education institutions, research labs and companies to form dynamic cross-border partnerships - Knowledge and Innovation Communities (KICs) - that develop innovative products and services, start new companies and train a new generation of entrepreneurs.
EIT Food is a European Knowledge and Innovation Community (KIC), part of the EIT, which was set up to transform our food ecosystem. It is a consortium of over 50 partners from leading businesses, universities, research centres and institutes across 13 countries in Europe, with the ambition to create a future proof and effective food sector through a connected food system.  By connecting consumers with businesses, start-ups, researchers and students from around Europe, EIT Food supports innovative and economically sustainable initiatives, which improve our health, our access to quality food, and our environment.
Goals and impact
EIT Food's vision is to put Europe at the centre of a global revolution in food innovation and production, and its value in society.  EIT Food will engage consumers in the change process, improve nutrition and make the food system more resource-efficient, secure, transparent and trusted.
EIT Food has six strategic objectives:
Gain consumer trust
EIT Food supports European citizens in the transition towards a smart food system that is inclusive and reassuring
Create healthier food choices
EIT Food enables individuals to make informed and affordable personal nutrition choices
Build a connected food system around the consumer
EIT Food develops a digital food supply network with consumers and industry as equal partners
Enhance sustainability
EIT Food develops solutions to transform the traditional 'produce-use-dispose' model into a circular bio-economy
Educate to engage, innovate and advance
EIT Food provides 'food system' skills for more than 10,000 students, entrepreneurs and professionals through advanced training programmes
Promote food entrepreneurship and innovation
EIT Food fosters innovation at all stages of business creation.
Active UniTO projects
From 2018 to 2022, the University of Turin has been involved in 67 projects funded by EIT Food, in all functional areas, becoming a reliable partner for the consortium.
Several UniTo projects include activities dedicated to students and the general public.
A list of the activities that are available at the moment can be found in the links below: