China Scholarship Council (CSC)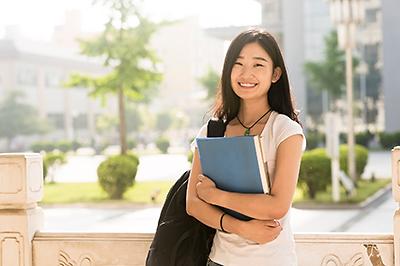 The University of Turin is glad to welcome applications for admission to its Doctoral Programmes from China Scholarship Council candidates (2022-2023 round).
The selection of candidates consists in a two-fold process: a pre-selection at UniTo and a further selection at CSC.
The first step is aimed at selecting applicants willing to enrol in a PhD Programme in Turin. 
At a later stage, preselected applicants will then have to apply to CSC Call on the CSC website, according to the prescribed deadlines for the prospective awarding of a scholarship.
The call for application at UniTo is now closed.
Eligibility
Chinese citizenship
Meet the requirements of the CSC
Master degree or other equivalent academic qualification of second cycle level awarded by a foreign university and granting access to PhD studies within 31 October 2022
How to apply
1. PhD candidates are invited to submit the documents listed below by email to UniTo Office for International Relations ([email protected]) within 23rd February 2022::
motivation letter and CV, specifying the PhD programme they are interested in
a short research project proposal (max 2 pages long) on a subject related to the PhD Programme chosen
an official certificate issued by their University relating to: achievement of both 1st and 2nd cycle University Degree, with final grade, date and place of award, duly signed and bearing the official seal of the University
official transcript of records of the whole academic career with their relative marks, date and place of award
a copy of both sides of a valid passport bearing the applicant's photo and signature
a certificate attesting the knowledge of the English language (B2 level) if you have one; if you do not possess this certificate, your language skills will be assessed by means of a Skype call.
All documents must be translated into English or Italian.
Candidates will be assessed by a selection panel including the PhD Programme coordinators both on the basis of the documents they sent and on the basis of a Skype call if required.
Within the third week of March 2022 selection outcomes will be available. Admission letters will be sent to all the pre-admitted candidates.
2. Pre-selected applicants at Unito are invited to apply directly for CSC scholarships on the CSC website, according to the prescribed deadlines. If they will not obtain the CSC scholarship, pre-selected applicants will not be admitted to Unito PhD Programmes.
For any doubt or further information about PhD Programmes available at the University of Turin students can directly contact: [email protected]
For any doubt or further information about CSC candidate admission procedure, students can contact: [email protected]