Last update: 11th November 2021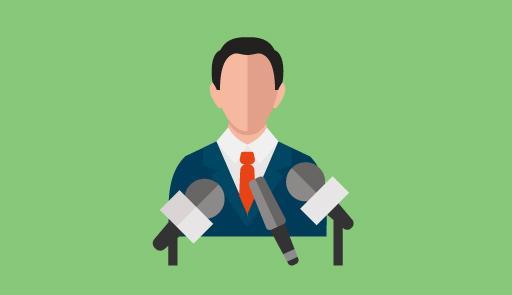 Rector's note - 4th November 2021
Studying and university life are back again as UniTo opens up its spaces. We've pulled out all the stops by making classrooms and all those places accessible that are an essential part of learning. This means that everyone can enjoy university life to the full again. We know how important it is for the student community to have these spaces where they can organise their studies and everything else that is important to them at university. And with winter approaching, we're aware of the urgency.
But we must also remember that the pandemic is not over yet and the health emergency is still in force.  So we're counting on everyone's sense of responsibility to make sure that everything we do is in full compliance with the law. Respecting these laws is in the interests of public health and the biggest contribution we can make to protect the most vulnerable.
So from today, study rooms and libraries are open to the maximum of seats available. Just remember you have to book via the UniTo apps.
Shared spaces in university buildings are also accessible although we all need to wear a mask and social distance by one meter. This is only possible thanks to our making an enormous effort to provide extra safety measures to oversee that everyone does their part.
Lastly, the lunch rooms will open shortly once they have been deep cleaned and sanitised. We won't need to make a reservation, but we must remember to keep our social distance of at least two meters - by law.
Opening up university premises again full-time is a demonstration of trust towards the entire academic community. As we come back to university, our sense of responsibility is the best guarantee we have to avoid any more restrictions. We're counting on everyone's help.
Rector, Stefano Geuna
Director General, Andrea Silvestri  
Rector's note - 5th March 2021
Dear All,
The Regional Coordination Committee is applying new teaching and research restrictions in the Universities of Piedmont. The main aim is, in this current phase of increasing Covid-19 contagion, to limit face to face activities, with the exception of those that cannot be waived. In this context, the lessons and the sessions of the graduation exams, the graduation ceremonies (three-year bachelor's, master's and single-cycle master's) and the written and oral exams, will once again be held in remote learning. Nevertheless, as long as they comply with the strict safety and prevention protocol, the following activities can still be carried out face-to-face:
experimental activities for teaching and research (laboratory or field, research doctorates, internships) , including those for final bachelor's, master's or Phd theses
training activities for doctors in specialist training and for trainees in the health professions
I and II level university masters and specialization course activities
those practical tests relating to the final examinations for the health professions
reference and lending library services
access to study rooms to ensure access to connectivity
lecturers' office-hours for students, by appointment.
These measures will be in place from 7 to 20 March 2021. The situation in our Region is constantly evolving and today the unpredictable spread of contagion means there are margins of uncertainty. I appeal to that profound sense of responsibility you have already demonstrated so far and I recommend strict compliance
with the rules. The vaccination campaign is underway but effort is still needed to get through this new delicate phase as soon as possible. Thanks for your collaboration.
Best regards,
The Rector,
Prof. Stefano Geuna
Rector's note - 14th March 2020
Dear Students,
Dear colleagues Professors, administrative and library staff,
after a week, I need to communicate directly with all the academic community in order to share some reflections about the state of things and the actions provided to face an emergency in constant evolution.
I address my heartfelt thanks to all people for their spirit of collaboration: administrative staff, students, professors and all the other professional figures which give their contribute to our university life.
The situation required and will probably require further outstanding effort that, I'm sure of it, all together will be faced best. Even for this, University of Turin can say to be a great community.
As you know, the last Decree issued by the President of the Council of Minister furtherly enforced the social containment measures. I would like to call upon you to give priority to health protection of all people, independently from the dispositions adopted and indicated on the University's website. In addition, I recommend the absolute observance of the rules about mobility and social distance by limiting the presence in the University venues and structures only to cases of strictly needs.
The University of Turin has prepared all the necessary measures as soon as possible. Interest in people represents the reference value of all my policies.
However the most important effort is made daily to ensure that online teaching activities are carried out, in order to guarantee continual learning to 80,000 students enrolled in 155 degree courses, 102 masters and 57 specialization schools.
This variety of disciplinary needs requires, in this moment, a huge commitment from both Professors and administrative staff, to face extremely different situations.
The University has made available the most advanced skills, technology and tools for online teaching, but it should be kept in mind that the need to work remotely may require flexible solutions, while keeping the high-quality level our University has always guaranteed. But I want to reassure our students: the provision of teaching services is an essential priority for us. And I also want to thank the students for how they interact with the Professors by often providing them suggestions and advices, in a spirit of reciprocity that we will be able to enhance as resource for the future.
We organized the second semester educational offer on the e-learning platform with more than 4,000 teachings. Over 2,500 video lessons are already active, they were recorded by over 700 professors for a total of 70,000 students and over 4,200 hours of videos.
These results are possible thanks to the great experience that make UniTo the first among the Italian non-online Universities for e-learning programs.
Research is also really important for us. However, this extraordinary situation forces us to take very strict measures, limiting the access to laboratories and research structures only to activities that can't be postponed and fulfilled remotely. For activities that can't be postponed I really mean it. This limitation is for professors, researchers, research technicians, grant holders, research fellows, specializing students, students that are writing their final dissertation, etc. The virus doesn't make any exception.
I'm sure that we will be able to catch up quickly on delays that will happen due to this forced suspension of research activities.
I want to remind you also that scientific research is not only the one carried out in laboratories. There are other activities that can be easily carried out remotely and that are as much important for us researchers: bibliographic researches and critical bibliography reviews, experimental and not data processing, writing scientific reports and publications are scientific research and they represent the soul of science. Preparation for research calls for grants is important, so important to guarantee enough economic support for our studies. We shouldn't forget that remote tools help us not only for teaching activities, but also for scientific one. For this reason I encourage all Deans of all Departments to organise scientific webinar in all disciplines, in this way researchers will be able to share and discuss critically their research results.
Coming to the end, I want to draw attention to the emotional and psychological burden that we must live during these days. We are strengthening the psychological counseling desk with the Department of Psychology, that I want to thank, to help with this emergency. The desk is open to all UniTo community. We will give specific information about this service.
A thought goes to all the School of Medicine community of UniTo to which I'm honored to be part. A lot of those are fighting this huge emergency in first line in the hospitals of our territory. I want to send to all of them my deepest thanks, mine and of all UniTo community for their commitment, skills and their great spirit of self-sacrifice. We are close to you in this difficult moment.
In conclusion, I want to renew my gratitude to this large community once again. Thank you very much for what we are doing and how we are doing it.
The Rector,
Prof. Stefano Geuna
Rector's note - 10th March 2020
Dear Students,
Dear colleagues Professors, administrative and library staff,
the decree signed  by the President of the Council of Minister on March 9th extends, until the April 3rd, the measures to limit the spread of Covid-19 disease in the national territory. Moreover the decree provides more urgent and restrictive measures.
All face-to-face academic and education activities, public selection procedures, State Examinations, final dissertations and exams are suspended in all University venues and Departments, including extra-metropolitan venues, due to the extension of the new measures in all national territory.
Please note that the decree doesn't include the suspension of working activities. Movements for proven working needs are possible and invites you to move with University ID badge. A certificate to fill in with personal information and indication of the workplace is available on the Intranet to be printed. In any case the University promote flexible and remote working mode for all staff members and CEL (Collaborators and Linguistic Experts).
This extraordinary situation requires strong sense of responsibility. Punctual and scrupulous compliance with the hygienic-sanitary measures set by the authorities about the movements is recommended.
The complete, detailed and updated measures are published on unito.it
I renew my deepest thanks to all UniTo community for their commitment and collaboration. We are facing together this difficult time and we will get out of it thanks to the dedication of us all.
Yours sincerely
The Rector,
Prof. Stefano Geuna
Rector's note - 1st March 2020
Dear Students,
Dear colleagues Professors, admnistrative and library staff,
the University of Turin confirms that face-to-face lessons and exams are suspended from March 2nd to March 7th in all university venues, including extra-metropolitan ones.
All study rooms in all university venues and departments, including those in libraries, are closed. 
Distance learning solutions and lessons recovery will be communicated from Tuesday March 3rd.
Suspended exams will be rescheduled as soon as possible according to venues reopening.
More information about scheduling will be communicated during this week.
All administrative deadlines, including theses upload, are being rescheduled in order to allow day-up-day activities.
UniTo is doing everything possible to avoid students career issues.
We are facing a real emergency situation and we are managing it with the support of all the academic community Professors, administrative staff and students. I would like to thank them sincerely.
All the complete, detailed and updated provisions are available on www.unito.it
The Rector,
Prof. Stefano Geuna