MINDtheGEPs - A new project to promote gender equality action in seven European research institutions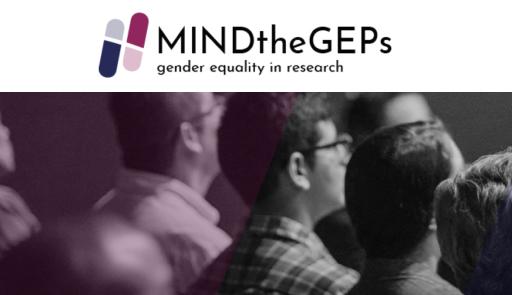 The new project MINDtheGEPs (Modifying Institutions by Developing Gender Equality Plans) prepares the ground for structural changes to promote gender equality in public and private research organisations. Led by the University of Turin, the four-year MINDtheGEPs project will identify good practice and help shape measures to reduce gender imbalances in seven research institutions and generate data to support the development of national and European policy for gender equality in research performing organisations. 
The project is coordinated by the Research Center for Women's and Gender Studies (CISRDe) at the University of Turin and it is led by Prof. Cristina Solera (sociologist at the Department of Culture, Politics and Society, and member of CIRSDe). The project is funded by the EU research and innovation framework program Horizon 2020's Science with and for Society funding scheme.
The MINDtheGEPs team is a mix of EU institutions coordinated by the University of Turin. The project has partners from Italy, Spain, Ireland, Poland, Serbia, Sweden and The Netherlands.
Seven partners: University of Gdańsk, the School of Electrical Engineering-University of Belgrade, Jagiellonian University, Institute of Technology Tralee, Automotive Technology Centre of Galicia (CTAG), National Research Council (CNR) and the University of Turin will set up and implement gender action plans. They receive support from the Italian National Research Council (CNR), Knowledge and Innovation (K&I), Uppsala University and Elsevier. 
The gender equality plans developed in the project will include both cultural and structural aspects. This includes removing barriers to hiring and the career development for women in research, and to contrast gender inequalities within governing bodies and evaluation committees. This ensures actions are aligned with the European Commission's objectives for gender equality in European research. 
MINDtheGEPS will both map existing data and generate new datasets on sex and gender differences to support the development of policy on gender action. This qualitative and quantitative data collection will drive the implementation of effective gender equality plans that can be monitored and evaluated. This is made possible through a collaboration with PRIN GEA, also coordinated by the University of Turin. 
MINDtheGEPs will also organise a number of workshops on empowerment and gender education for both male and female researchers in the early to middle stages of their career. 
For further details: