Marco Polo and Turandot projects
The project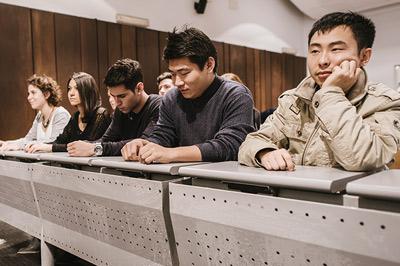 Marco Polo project is a program aimed at providing Chinese students who wish to study at an Italian University but have no Italian competency the opportunity to obtain a University Enrolment Visa for those undergraduate and postgraduate degree programs which reserved places for Marco Polo students, on the condition that students take a 10 or 11 month Italian language course prior to the university enrolment. Students may choose the language course they wish to attend among the courses offered by the universities or language schools participating in the Marco Polo project. Students who at the end of the language course obtain the B1 or higher level certificate of the Italian Language Proficiency Test will meet the language proficiency entry requirement.
How and when to apply
Candidates interested in enrolling in Italian language courses must apply for pre-registration on the ministerial platform Universitaly, specifying both the university and degree program chosen for enrolment and the place where they are interested in attending the Italian language course.
We remind students wishing to enroll in a Postgraduate degree (Laurea magistrale) or in a 5-year or 6-year postgraduate degree (Laurea magistrale a ciclo unico) to carefully verify all entry requirements, paying specific attention to language and didactic requirements.
See the list of the degree programs and the entry requirements for the current academic year.
In addition, if you do not hold a university degree, for Declaration of Equal Value to be issued your Gao Kao score must be at least 400/750 (only for Marco Polo's students).